Appliance Repair in Wichita
Fast and Reliable Appliance Repair
No matter what appliance is giving you problems, our team of highly trained, talented, and dedicated service and repair technicians can be on site fast, helping you get back to your normal routine and your appliance running like new again.
316-265-2866
Don't Wait – Call us today for fast appliance repair
Since 1964
The Rick's Appliance Service Difference
With a proven track record of successful outcomes and an always growing list of happy customers, you can't go wrong when hiring our team.
Our appliance repair team in Wichita lives and works in the same local community you do, taking great pride in helping area residents keep their appliances in top condition.
Since inception, we have dedicated our business to providing superior service, unbeatable customer support, affordable solutions, and results that speak for themselves.
Our Team is comprised of 7 highly trained factory technicians
We're always respectful, courteous, discrete, and uniformed
Upfront, transparent pricing with no surprises
We offer same-day appliance repairs in the Wichita area for many models with over 5000 parts in stock
We bring over 90 combined years of experience to every job
We guarantee our service work and stand behind our repairs
We work around your busy schedule, not ours
We always clean up our mess, leaving your home as clean (or cleaner than it was before we got there)
Ready to Learn More?
Call us today!
316-265-2866
Find out why so many area residents turn to us when their appliances give them problems.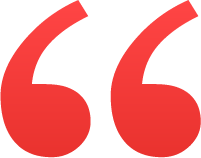 Awesome all the way around!
"On time, very nice, good work. I will for sure recommend and call again if I need any appliances fixed. Thank you, guys."
— C. ANUSEVICH
Types of Appliances We Work With
Experience and training matter and we put our Wichita appliance repair teams and technicians through the wringer. Rest assured that the service repairman sent out to your home will have the proper training and experience necessary to get the job done right.
Don't let worn down, broken, poorly performing or inoperable appliances ruin your day/week. Call Rick's Appliance Service today and let us help.
Washing Machines & Dryers
Washroom/Laundry Appliances
Proudly Servicing Most Appliance Brands
Amana
Amana Goodman
Bosch
Electrolux
Estate
Frigidaire
GE / Hotpoint
IN-SINK-ERATOR
Inglis
Jenn-Air
Kenmore
Kitchenaid
MayTag
Magic Chef
Roper
Samsung
Sub-Zero
Thermadore
Whirlpool
Wolf
Appliance Repair Services
Freezer Repair
You rely on your freezer to store excess food and frozen items. But what happens when it fails? You need help fast. Without quick intervention, you stand to lose up to hundreds of dollars in perishables. Our team can be on site quickly, and in many cases can get your freezer back up and running before you have to worry about spoiled food.
Microwave Repair
Quick and convenient, the microwave helps us get more done faster. But when they break down, it can cause a major disruption in our lives, forcing you to use the stove, wasting valuable time, and costing more in energy. We work with a wide range of countertop and built-in microwaves and can help you quickly diagnose the problem and get your unit working like new in no time.
Stove Repair
Your stove is at the heart of home and hearth, providing the means to quickly and efficiently prepare meals ranging from complex entrees to quick and easy meal prep. But stovetops can malfunction or wear out. From heating elements to electrical problems, we can help you find a fast and affordable solution.
Washer Repair
No matter if it's for work or play, we all need clean clothes. Any time without a functioning washing machine can quickly lead to a backlog of clothing that needs washing. Don't let dirty clothes pile up higher than the nearest mountain, let our team come out and find and fix the problem quickly.
Dishwasher Repair
Cleaning dishes by hand is no fun at all. Yet without a functioning dishwasher that's exactly what you'll be doing. Save yourself from the aggravation of hand-washing or spending money on paper plates and silverware. Call us today. We'll have your dishwasher back up and running like new before you even know it.