RELIABLE OVEN REPAIR SERVICE in wichita
Stove, Oven And Cooktop Repairs In Wichita You Can Count On
A broken oven can quickly become one of the most frustrating appliance problems to deal with. Not only that, a malfunctioning oven can be a food safety hazard, a fire hazard, and a potential source of increased energy consumption.
316-265-2866
OVEN REPAIR IN WICHITA, KS
Rick's Appliance Service is your local Repair and Service Specialists since 1964
A working oven is the heart and soul of every kitchen. This centerpiece is responsible for family meals, preparing scrumptious snacks, and cooking food for entertaining guests. Don't let a broken oven or stove cost you time and money. Let our Factory Trained technicians repair it for you.
With over 5000 parts in stock at our own warehouse, an electric and gas stove repair service from Rick's Appliance Service can have your oven back up and operational quickly.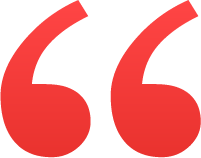 "Fantastic company. Kyle was very professional and very polite. Would definitely use them again."
-Matt
Does my oven need to be repaired or replaced?
Before replacing your oven completely, call our appliance repair company for a repair estimate. It's possible that your oven has a small, easy-to-fix problem—like a broken sensor—that can save you hundreds in replacement costs. Our factory-trained technicians will always work to find the most cost-effective solution that fits your needs and budget.
What information do I need to schedule an oven repair?
Before calling an oven repair company in the Wichita area, it's helpful to take note of the model number and brand of your oven.
There are many areas where your oven's model number may be printed: on the frame of the oven (visible when the door is open), on the side of an oven drawer, or on the oven door itself. If you're having trouble locating the model number, don't worry! Your repair professional should be able to help you locate it.
Don't Let a Malfunctioning Electric Oven or Gas Range in Wichita Leave you Frustrated
If your oven isn't cooking properly, don't hesitate, call Rick's Appliance Service today and we'll send out a talented oven repair technician to quickly and accurately diagnose the problem. Many repairs can be made same-day, helping restore order to your home, and making sure you and your family can enjoy home-cooked meals again.
Our knowledgeable team is always ready and excited to help, having assisted countless local Wichita residents like yourself get their oven working like new again.
Call today and find out why so many in and around the local area choose us for their appliance repair needs.
316-265-2866
Signs you Need to Call a Professional Oven Repair Man
Your Oven is Making Strange Noises

Does your oven make a clunking, buzzing or hissing sound while you cook? Often, noises originate from problems with the fan. A broken fan can also impact your oven's ability to heat and cool itself properly. It's important to talk with a repair professional as soon as you notice strange noises from your oven.
It's not heating properly

Are you having trouble cooking in your oven?
If your food takes longer than usual to cook, or your food comes out unevenly cooked, your heating element could be failing. On the other hand, if your food is burning, it's possible your thermostat or temperature sensors are to blame.
An oven that won't heat properly could potentially be dangerous, not to mention aggravating. Call our team today and get the help you need.
Your oven heats your home

You shouldn't have to avoid using the oven on a hot day. If your oven heats your kitchen, it could be leaking heat, putting additional strain on the appliance and potentially costing you big in energy bills. You may also notice that food items don't heat to the proper internal temperature.
Other signs your electric or gas range or oven in Wichita is in need of service:

● The door won't open or stay shut
● Oven won't turn on
● Preheating takes longer than usual
● Oven no longer self-cleans
● You smell gas