icemaker repair service wichita ks
Make Ice Maker Problems Disappear
Our factory-trained technicians will not only quickly identify the issue, but they will also determine the best solution for your ice maker. Whether you have a faulty refrigerator ice maker or a struggling standalone ice maker, our certified repair technicians arrive quickly to get your ice maker back up and running.
316-265-2866
Rick's Appliance Service is your local Appliance Repair and Service Specialists since 1964
When the ice runs out, don't suffer hot drinks, spoiled food, and disgruntled customers. Keep your ice maker working and enjoy the benefits of high-quality ice when you need it.
Once you determine that your ice maker needs professional help, call our experts at Rick's Appliance Service for fast, reliable service at competitive rates. Our highly trained technicians track down problems in the most popular brands on the market and have the tools, parts, and know-how to get your ice maker back in commission quickly.
Rick's Appliance Service is Wichita's leader in customer satisfaction, providing friendly service and dependable, lasting repairs for your valuable ice maker.
Call in with your brand and model number handy to determine if your brand of ice maker is on our service list. Choose Rick's Appliance Service for the fastest and most reliable ice maker repair in Wichita, KS. Call 316-265-2866 to schedule your service appointment now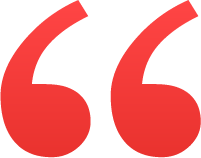 "Called to Showed up on time and was very easy to talk to. We were having a problem with the ice machine not making ice and he was very knowledgeable in our whirlpool refrigerator. He helped us solve our problem and we are now back to making ice. Also, a part for my dishwasher, they ordered it and had it in, in just a few days. Very pleased with them. Will be going back for another part that is missing on our dishwasher, that we just purchased."
— M. Johnson
Your Trusted Ice Maker Repairman – We are ready to help!
Do all you can to ensure that your ice maker is running at its best. Call the expert technicians at Rick's Appliance Service in Wichita for all your ice maker repair and maintenance needs today.
We'll get your unit back up and running in no time. Call us 316-265-2866 to schedule your repair.
316-265-2866
Common Problems with Ice Makers
As Wichita's trusted ice maker repair company, we have experience with a wide range of issues that cause your ice maker to stop producing ice. If you're experiencing one of these issues or another problem, we'll diagnose the root cause and fix it.
316-265-2866
Program or Sensor Issues
If the ice cubes don't break from the molds and release into the holding tray, the first thing to check for is ice overflow or other debris blocking the ice tray. With clear access and still no ice, check the device's settings. Read through your ice maker manual, as the functions of different units may vary. You can usually access your user manual online by searching "brands and model number + manual" in a search engine.
Lever Setting
Many ice makers rely on moving parts that can be a little finicky. If your ice maker includes a wire or metal arm extending from the unit above the ice tray, make sure it is in the lowered position. Lifting it up places the unit on pause mode, and this simple lever function is easy to accidentally knock out of position.
Water Supply
Problems from the water supply or water pressure include water not filling the ice cube mold, water leaks, or water quality issues. These failures frequently stem from line blockages, connection failures, and overdue water filter replacement.
Frozen or Overheated Unit
Yes, an ice maker can freeze up and end up blocked with ice or too cold to function. Conversely, warm water and failure to freeze creates a drippy disappointment. Thermostat issues often cause freezing, and recalibrating the thermostat might solve the problem.