WASHING MACHINE REPAIR in wichita
Professional Washing Machine Repair Service
With decades of experience and a proven track record of happy customers, our team knows how to quickly and accurately assess and diagnose the underlying issue with your washer and will help you get it repaired and working.
316-265-2866
WASHING MACHINE REPAIR IN WICHITA, KS
Rick's Appliance Service is your local Repair and Service Specialists since 1964
A broken washing machine is more than a nuisance—taking clothes to the laundromat can quickly become both time-consuming and expensive. Additionally, broken washing machines can cause water damage to your floor and home.
If you are concerned that your washer may require professional inspection or repair, contact our washing machine repair team in Wichita for more information. With over 5000 parts on-hand our talented team of factory-trained technicians can fix your washer or dryer fast. Our friendly team is always ready to diagnose and repair your washer quickly and affordably.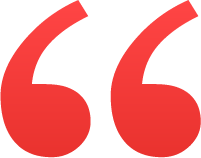 "Washer was accurately diagnosed and repaired. Service Tech was polite, on time, informed me of repair and left things clean and orderly."
-S. Turkle
Common Washer and Dryer Repair Calls
Washing machines and dryer combos have countless parts that can break down or malfunction. Whether from old age or excessive wear, our washing machine repair team in Wichita can quickly uncover the underlying cause and get your units working like new in no time.
Some of the most common components that fail over time in your Wichita washing machine include:
Wichita's Leading Washing Machine Repair Service
If you're noticing issues with your washing machine, call a local appliance repair professional for help. When you call, it can be helpful to know the model number and brand of your washer. It's often printed on a small label under the lid, on a corner of the outside of the washing machine, or behind the control panel.
Washing Machine Repair Service
When you need your washing machine fixed, call Rick's Appliance Service today and get the help you need fast. Our reliable team of appliance repair technicians are eager and ready to get your washer working like new again.
316-265-2866
Do you Need Washer Repair?
Common Problems We Fix for Local Customers
Washer not rinsing clothes (clothes come out of the washer with soap)
If your clothes are coming out sudsy, your water supply may be damaged. Clean water may have difficulty reaching the washer through blocked or twisted hoses. Other malfunctions, such as valve and timer issues, can also cause this problem. The best step is to call an appliance professional who can correctly diagnose the issue.
The washer is leaking or not draining properly
A leaky washer can become dangerous for your flooring, subfloor, and furniture. A washer that won't drain at all is at risk for future leaks, because many of the parts that cause drainage problems also cause leaks. These issues have many possible sources: clogs and blockages in your drain, a failed pump, or sometimes a burnt-out belt. A washer repair professional can help you understand why your washer is leaking and what to do about it.
Washer not spinning
Do your clothes come out dripping wet? Have you noticed your washer no longer spins or agitates properly? Drying clothes that are sopping wet can strain your dryer and cause premature malfunctions. Don't just toss your clothes in the dryer; call an appliance repair professional to examine your washer belt, timer, and switches.
Should I repair my washing machine or replace it?
Washing machines last, on average, 10 years. However, if you've taken exceptionally good care of your washer, it may last longer than 10 years. Always ask an appliance specialist to evaluate the condition of your washing machine before spending the money on an entirely new appliance.