wine cooler repair in wichita
Reliable Wine Cooler Repair Service
Rick's Appliance Service offers residential wine cooler repair in Wichita, KS. We're professionals and wine lovers at heart, so helping homeowners fix their wine fridges and other wine coolers is important to us. We've been in business since 1964, so you can trust that you're getting reliable, expert care from technicians who know what they're talking about.
316-265-2866
wine fridge REPAIR SERVICE
Rick's Appliance Service is your local Wine Fridge Repair and Service Specialists since 1964
Wine coolers and fridges store wine at an adjustable temperature. They're critical for keeping your precious wine fresh and cool, preventing any heat damage from ruining your collection. Wine coolers come in an array of sizes and varieties: Some coolers look like small mini-fridges, while others seamlessly integrate into a wine cellar, holding dozens of wine bottles at a time. 
However, wine coolers, large and small, rely on similar operating principles. A built-in supply of refrigerant cools an air supply, which then gets moved around by a condenser fan. As the cool air circulates throughout the unit, it lowers the wine bottle's temperature.
We repair all types of wine coolers and wine fridges to protect your valuable vintage wines.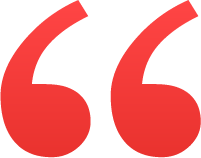 "They can work on anything. Great service"
-M. Alexander
Common Wine Cooler Problems We Fix
Wine cooler issues can arise for many reasons. Do any of these signs sound familiar?
Strange noises: It's okay for your cooler to make a light humming noise, just like any other refrigerator. But strange hissing and squeaking noises should pique your concern.
Excess humidity: Wine coolers require consistent levels of humidity. Otherwise, they can become home to mold that can harm your precious wines.
Temperature changes: Does your cooler seem too cold or hot? Your thermostat or condenser fan might not be working the way it should. Call us for wine cooler repair in Wichita, KS; it's better to be safe than sorry!
Power trouble: Some coolers have power supply issues, especially if they're on the older side. We can check your wine cooler unit's wiring to identify issues.
When you call us for wine cooler repair, we arrive on time to examine your unit. Simply show us where it is, and let us know any issues you've noticed, like dripping water or unusual buzzing noises. We'll identify the issue, quote you a price for repair, and fix the problem efficiently.
Expert Wine Cooler Repair in Wichita, KS
At Rick's Appliance Service we bring more than 57 years of experience to each job, and a true dedication to helping our customers with cost-effective small appliance repairs they can rely on.
When you need wine cooler repair in Wichita, KS, Rick's Appliance Service has you covered. Our licensed and skilled contractors love helping homeowners fix their coolers. Get in touch with us by calling (316) 265-2866 today!
316-265-2866
Benefits of Professional Wine Cooler Repair
When you call us to inspect your wine cooler, you take advantage of several benefits:
Keep your wines in good condition: Unbalanced humidity, excessive vibration, and other issues can damage your wine bottles and even affect the taste of the wine. With our wine cooler repairs, we protect your collection.
Save on energy bills: Wine coolers that receive professional appliance repair and maintenance will use less energy, driving your electricity bill down.
Enjoy a longer appliance lifespan: When we address small issues earlier, your unit will last for many years to come, preventing you from having to pay for expensive repairs or replacement later.
If you are seeing the following issues, then you should call our Wichita Wine Cooler repair experts to help. We have been providing appliance repair since 1964.
316-265-2866