Dryer Repair Service in wichita
Know when to call a pro for dryer repair and get your home back in working order fast.
Don't live with a broken dryer—call our large appliance repair company in Wichita today for friendly, affordable appliance solutions and professional technicians that get the job done right. With 57 years of experience, the team at Rick's Appliance Service knows what it takes to help our customers get their dryer back to performing like new again.
316-265-2866
DRYER REPAIR IN WICHITA, KS
Rick's Appliance Service is your local Dishwasher Repair and Service Specialists since 1964
For families of any size, a clothes dryer is an essential appliance. If your dryer is overheating, failing to dry, or using too much electricity, it can cause significant disruption to your daily routine.
If you've encountered any of the problems mentioned with your dryer, call an appliance repair company you trust. Call Rick's Appliance Service and find out why so many locals trust us to help them repair used appliances and get them running like new again.
Our dryer repair technicians in Wichita work to quickly identify problems, compare available parts, and offer affordable and efficient solutions that often get your dryer back up and running.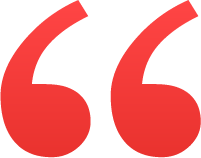 "Decent prices, helpful staff in office, and they didn't try 2 sell me parts for my dryer I didn't need.."
Common Dryer Repair Issues We See in Wichita
Malfunctions are expected as a dryer ages. However, many repairs can be made that effectively restore your dryer to its former glory without the need for an expensive replacement.
Some of the most common parts needing repair or replacement include:
How do I know when it's time to replace my dryer?
A good rule of thumb is to check the age of your dryer: if your dryer is over 10 years old, it's likely better to simply replace it. After 10 years, most dryers are extremely inefficient (compared to newer models) and the energy to run them can be costly. If your dryer is under 10 years old, however, a simple repair should be sufficient to keep your dryer in good condition.
Our technicians will work with you to find the best solution for your needs, goals and budget. If it is time for a replacement, we can help guide you to find the right type of unit, as well as with the installation, setup, and instructions on use and maintenance.
If you are seeing the following issues, then you should call our dryer repair experts in Wichita to help. We have been providing appliance repair since 1964.
316-265-2866
More signs it's time to replace your dryer…
Your clothes come out feeling damp (or take longer than usual to dry)
A dryer that won't dry, like a dryer that runs too hot, is a fire risk. Some of the same problems that cause overheating can restrict airflow—preventing moisture from leaving the dryer and resulting in damp clothes. Stop using the dryer and contact a trusted appliance repair company immediately.
Your electric bill is higher than expected despite normal use
The first sign of an aging dryer is a high energy bill. Dryers pull a lot of energy as is, but over time those appliances that begin to fail may start drawing even more power, leading to increased energy costs, blown fuses, or worse. If your dryer has suddenly become less energy-efficient, it's time to talk with an appliance repair company.
Your clothes feel sizzling hot coming out of the dryer
A dryer that "overheats" can be a potential fire hazard. If you notice your clothes coming out scalding hot, call an appliance repair professional immediately. An overheating dryer can have many causes, including vent problems, malfunctioning heating mechanisms, or a broken thermostat. All of these are easily repaired by a qualified professional.
Your dryer won't turn on, shut off, or is cycling strange
These are all common issues that we see regularly. Sometimes the issue is a faulty switch, a broken or separated knob, or an issue with the electronics. Using industry-leading diagnostic tools coupled with decades of experience, we can easily find out the root cause and present a solution that will get your back in action fast.
TIP: When you talk with the company it's helpful to know your model number and dryer brand. The model number is frequently located inside the door of the dryer, or along one of the sides. Sometimes, it's printed on a label in the back.