Dishwasher repair & Maintenance in wichita
Make Dishwasher Problems Disappear
Our factory-trained technicians will not only quickly identify the issue, but they will also determine the best solution for your machine. Our technicians also offer routine dishwasher maintenance in the Wichita area to ensure that you get the most life possible out of your dishwasher
316-265-2866
Dishwasher Repair
Rick's Appliance Service is your local Dishwasher Repair and Service Specialists since 1964
Are you frustrated by dirty dishes even after they've gone through the wash cycle? If so, your dishwasher might be in need of repair.
At Rick's Appliance Repair we understand that any disruption to your daily lives can be a real headache. That's why we offer reliable dishwasher repair for those needing assistance.
One call or message is all it takes to get an estimate appointment and the help you need to quickly and affordably get your dishwasher working as hard as you do again.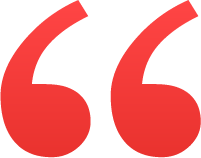 "Called to order a part for my dishwasher, they ordered it and had it in, in just a few days. Very pleased with them. Will be going back for another part that is missing on our dishwasher, that we just purchased."
— R. Boascombe
Rick's Appliance Service can replace the following parts during dishwasher repairs:
Your Trusted Dishwasher Repairman – We are ready to help!
Do all you can to ensure that your dishwasher is running at its best. Call the expert technicians at Rick's Appliance Service in Wichita for all your dishwasher repair and maintenance needs today.
We'll get your unit back up and running in no time. Call us 316-265-2866 to schedule your repair.
316-265-2866
Common Problems with Dishwashers
There are several reasons why dishwashers fail to function properly — whether it's an extended wash cycle or a drain issue — any number of things can prevent your dishwasher from delivering the spotless dishes you've come to expect from a normal cycle.
If you are seeing the following issues, then you should call our dishwasher repair experts in Wichita to help. We have been providing home appliance repair since 1964.
316-265-2866
A Humming Noise or Other Strange Noises Coming From the Dishwasher
When a dishwasher hums and then abruptly shuts itself off, it most likely means that the appliance's motor has seized up. When this happens, the motor may need to be replaced.
Cloudy Glassware or a Film Post Wash
If dishware comes out cloudy after it has gone through a complete dishwashing cycle, then this may indicate some sort of error such as a poor rinsing before loading or hard water that will need a softener.
Dishes Are Still Dirty Despite Having Gone Through a Full Cycle
If your dishes are still dirty after a dishwashing cycle, then this may be caused by clogged spray armholes, a worn-out pump assembly or wash impeller, or a heating element that is burnt out.
A Longer Than Normal Wash Cycle
When dishwashers run too long then it usually means that it's having a hard time completing a cycle. This can be caused by a malfunctioning timer or a defective thermostat.
Water Doesn't Pump Out
A worn-out drain solenoid, a clogged drain line, or a drain impeller can all stop water from being expelled from the dishwasher.
The Dishwasher Does Not Fill Up with Water
A dishwasher fails to fill with water for a variety of reasons including a defective water inlet solenoid, failed valve, malfunctioning timer, or a seized or defective overflow float switch.
A Leaky Dishwasher
While incompatible soaps, or too much soap, is usually often the culprit of overflowing, worn door gaskets, tub-to-motor gaskets, spray arm assemblies, or a leaky pump assembly can also cause this issue.