REFRIGERATOR & freezer REPAIR SERVICE IN WICHITA
Refrigerator Repair Services
We Offer
As a full-service appliance repair business, we offer comprehensive refrigerator inspection, diagnosis and repair in the Wichita area. With over 5000 parts in stock at our own warehouse, we can often get your unit back up and running during the same house call.
316-265-2866
REFRIGERATOR REPAIR
Rick's Appliance Service is your local Repair and Service Specialists Since 1964
The refrigerator is arguably among the most important appliances in your kitchen. It keeps your food safe from dangerous bacteria and makes sure your groceries stay fresh for weeks.
If your refrigerator fails or isn't performing optimally, you risk wasting food and food poisoning as perishables can go bad fast if not kept at or below a particular temperature.
At Rick's Appliance Service we know refrigerator issues can, and often do, come up when least expected. Our team of talented and dedicated technicians can be on site fast, helping you get back to life as usual, and making sure your refrigerator works like new again.
Call or reach out today for an appointment. We would love to learn more about how we can help with your refrigerator or freezer repair needs in the Wichita area.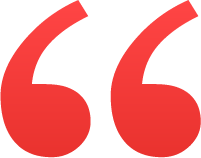 "Rick's repairman, Kim, came to my house and repaired my refrigerator quickly and efficiently. He was very pleasant as he worked. How grateful I feel that my refrigerator was repaired for a reasonable amount and I did not need to replace it. Thank you, Rick's."
Common Refrigerator and Freezer Issues We See
If your refrigerator or freezer is under 10 years old, it can likely be repaired in a cost-effective way. However, if your refrigerator is older, it may be time for a new one.
Some common repairs include:
Icemakers & water filtration
Thermostat & temperature sensors
Scheduling your Refrigerator and Freezer Repair Service in Wichita
When you're ready to call a professional, check your refrigerator's brand and model number. You can find the model number printed inside your fridge or behind the kick toe plate.

Then give us a call. Our factory-trained refrigerator repair technicians in Wichita take pride in helping local areas residents get their lives back to normal with fully functioning appliances that make their lives easier and more efficient.

316-265-2866
How to know if your refrigerator needs repair
There are a few key signs of a broken refrigerator. If you keep an eye out for these small issues, you can catch problems before they become major headaches.
There are puddles on the floor
The first—and most obvious—sign of a broken refrigerator is water on the floor.
When your refrigerator defrosts, it drains excess water from the freezer. This drain can become clogged, blocked, or cracked, causing puddles. If you have an ice maker or water filtration system, the lines leading to these features can also wear or break over time.
It's not cold enough
There are many reasons your fridge could be warming up—most of them require repairs or replacement parts. If you notice food feeling less than chilly or spoiling sooner than it should, it might be time to have the refrigerator inspected.
Common issues include a broken temperature sensor, a faulty condenser fan (which moves hot air out of your refrigerator), an issue with the default defrost cycle, or the wiring of your refrigerator's climate control system.
It's too noisy
Don't brush off strange sounds such as loud buzzing, screeching, grinding noises or simply a louder than usual cooling cycle.
Most of the parts that make noise when broken (such as various fans) also help your refrigerator keep food cold.