vent hood repair wichita
Make Vent Hood Problems Disappear
Our factory-trained technicians will not only quickly identify the issue, but they will also determine the best solution for your vent hood problems.
316-265-2866
Dishwasher Repair
Rick's Appliance Service is your local Appliance Repair Specialists since 1964
If you love making meals in your kitchen, you understand how vital your range hood is for removing smoke, steam, and grease from the air. Once you switch on the vent above your range or stovetop, it releases these impurities outside your home so they don't travel to other household rooms. But when it's not functioning up to par, you'll need a vent hood repair in Wichita, KS.
Since 1964, Rick's Appliance Service has been servicing all household appliance types in Wichita and the surrounding areas. We've gained decades of combined experience and plenty of five-star customer reviews, so contact us to learn more about your vent hood issues.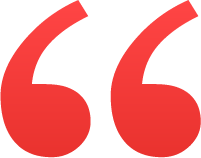 "Everyone at Rick's was absolutely wonderful to work with! The were professional, supportive, explained everything very well and did exactly what they said they when they said they would! I will use them for all of my appliance repair needs in the future"
— T. Weeks
What Are Some Vent Hood Issues?
Range hoods can be ductless, ventilating your kitchen by pulling odors and smoke into a series of filters. These filters scrub the air before redirecting it back into your home. Others include ducts that expel the air outdoors.
If you have a ductless system, filters clog within a few months, rereleasing contaminated air back into your living space. Similarly, cracks or split seams in ducted systems contribute to air leaks that release the air within your kitchen before it can make it outdoors. So, if you're noticing poor air quality after turning on the fan, clean the air filters or call a specialist to examine your fan blades, motor, and ducts.
However, your vent hood is about more than ventilation, meaning you may notice the following as well: 
Lighting: Dim or no lighting points to a busted bulb, wiring issue, or faulty on/off switch 
Sounds: With a working hood fan, you should hear a slight humming, but if it sounds more like a louder buzzing, contact a team member 
Why Trust Wichita's Specialists?
For over 70 years, our certified team has guaranteed top-tier workmanship and upfront pricing. We're also one of the few locally-owned companies that carry over 5,000 repair parts, some of which include hard-to-find obsolete or discontinued pieces.

So when you want a vent hood repair in Wichita, KS, and surrounding areas, call 316-265-2866 for the A+ BBB-rated Rick's Appliance Service!
316-265-2866
What We Can Do to Remedy the Problem
If dirty filters are the culprit, one of our seven highly trained factory technicians will dismount the filters and either scrub them with hot water and dishwasher soap or replace them altogether. Otherwise, we'll seal and clean your air ducts before checking other hood parts to prevent range hood breakdowns.
Lighting is usually a simpler fix since a replacement bulb will sometimes suffice. During a bulb replacement, we'll turn off the breaker and remove the glass covering over the bulbs. Then, we'll disconnect the bulbs before installing new energy-efficient ones.
Vent hood repair in Wichita, KS, also includes inspecting the fan blades, especially if they're making noise or inefficiently cleaning the air. We'll remove the grille and determine if anything is rubbing against it or if the part is faulty. If squealing is the issue, the fan motor may need lubricating; if you hear rattling, there may be loose bolts. Whatever the problem may be, we'll remedy it.
316-265-2866