Trash compactor REPAIR IN WICHITA
Keep Your Trash Compactor in Working Order
If you need trash compactor repair in Wichita, Rick's Appliance Service is here to help. With nearly 60 years of experience, no other company knows appliances better or can compete with our customer service.
316-265-2866
compactor REPAIR SERVICE
Wichita's Choice for Service Since 1964
Why is Rick's Appliance Service the top choice for trash compactor repair services in Wichita?
We're locally owned and operated and passionate about our community.
We employ a team of highly trained technicians.
We provide a 100% satisfaction and quality guarantee.
With our upfront pricing, we'll never surprise you with hidden fees.
We maintain an extensive stock to facilitate quick repairs.
We even have old and out-of-production parts to service older compactor models.
With the perfect combination of experience, expertise, and availability, it's no wonder we're Wichita's first choice.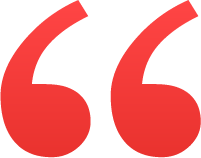 "They can work on anything. Great service"
-M. Alexander
Most Common Trash Compactor Problems
When you need trash compactor repair, we find the following are the most common issues:
Jammed doors: A jammed door prevents your trash compactor from opening. It's often caused by wear and tear, improper installation, or a broken component.
Broken gears: If your trash compactor has broken gears, you'll likely hear unusual and concerning sounds. Your compactor won't perform its basic function, either. A technician can easily restore the appliance to working order.
Faulty motors: Your compactor relies on powerful motors to adequately compact the trash. Even with a broken motor, the compactor may sound like it's running, but the compacting won't be effective.
Replacement Parts available.
Call A Repair Company You Can Trust
At Rick's Appliance Service we bring more than 57 years of experience to each job, and a true dedication to helping our customers with cost-effective small appliance repairs they can rely on.
When you need kitchen trash compactor repair, don't waste time trying to find a better service company. Rick's Appliance Service is Wichita's first choice and can repair a trash compactor with hassle-free service. 
316-265-2866
Repairing Your Trash Compactor
Depending on your compactor's issue, we employ various techniques to diagnose and repair the problem.
316-265-2866
Inspection
We start by inspecting the trash compactor for broken parts.
Replacing
When we find a broken component, we check our stock and can likely make immediate repairs without waiting for shipping. If we have to order a part, we'll confirm the price first and communicate the timeline.
Lubricating
Lubricating the gears prevents wear and tear and helps them last longer without repairs.
Testing
We'll test the motor to confirm it's working as it should and help prevent more costly repairs.