MICROWAVE REPAIR SERVICE in wichita
Make Microwave Problems Disappear
If your microwave isn't working like it should, you need a microwave repair service that you can count on. At Rick's Appliance Service we've dedicated our lives to helping local area residents keep their used appliances in top working condition.
316-265-2866
MICROWAVE REPAIR IN WICHITA, KS
Rick's Appliance Service is your local Repair and Service Specialists since 1964
Don't Let a Broken or Malfunctioning Microwave ruin your week. Let our factory-trained appliance technicians repair it quickly and affordably.
But when your microwave is damaged, broken, or simply just not working right, it can really put a damper on things. Call our microwave repair specialists in Wichita today to schedule a service call and find out why we're among the area's most trusted and highly rated repair services.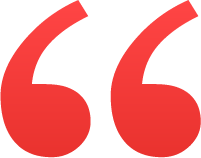 "From the time I called them until my scheduled appointment was over, I was very impressed with how professional, courteous and knowledgeable they were. "
-S. Krusemark
Types of Microwave Ovens We Repair
Our microwave repair technicians in Wichita are highly trained and come backed by over 57 years of experience repairing a wide range of makes and models including but not limited to:
Countertop (all sizes and wattages)
Drawer style (that slide out, usually below a wall oven or countertop)
Over the Range (usually built into the range hood to save space)
Built-in (often built into cabinetry, offering a seamless aesthetic)
Microwave Parts we Keep in Stock for Quick Repairs
Wichita's Best Microwave Oven Repair Service Provider
If your microwave is giving you problems, don't hesitate to reach out to the team trusted by your friends and neighbors. One call or message is all it takes to know why so many local residents trust us for all of their small appliance repair needs in Wichita, including countertop and over-the-range microwave repairs. Call us 316-265-2866 to schedule your repair.
316-265-2866
Common Microwave Issues We Repair
From simple repairs to complex problems, we can quickly identify the underlying issue and offer a fast and affordable solution for getting your appliance running like new again.
If you are seeing the following issues, then you should call Rick's Appliance Service experts to help. We have been providing appliance repair since 1964.
316-265-2866
Common Microwave Problems:
Unit won't turn on: this is often an issue with the fuse
Sparks: a defective stirrer, shortage, broken fan and more may be to blame
Food comes out cold: a defective capacitor, diode or magnetron may be to blame
Loud buzzing noise: damaged or failing parts may cause odd noises that need to be inspected
Turntable no longer rotates: the carousel may need to be re-aligned or the drive bushing or tray motor may be worn out
Touch pad or display issues: electronics often get worn out over time. From keys not working when punched, to a broken digital display or problems with food or temperature settings, we can help.