GARBAGE DISPOSAL REPAIR & Replacement IN WICHITA
Reliable Garbage Disposal Repair and Replacement
If your garbage disposal is giving you problems, we're the team that has the fix. Our team has over 57 years of experience in small appliance service in Wichita, plus we keep over 5000 parts in stock to ensure we have the parts needed to make your repairs.
316-265-2866
GARBAGE DISPOSAL REPAIR SERVICE
Rick's Appliance Service is your local Garbage Disposal Repair and Service Specialists since 1964
Your garbage disposal is a valued appliance, helping you effectively handle waste management for your home, and ensuring your home is being environmentally friendly.
But when your garbage disposal goes on the fritz it can quickly transform into a nightmare. A leaky, clogged or broken garbage disposal can quickly lead to bacterial growth, a rotting stench, and an overall unpleasant experience.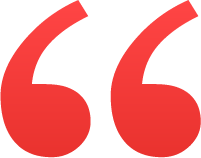 "They can work on anything. Great service"
-M. Alexander
Garbage Disposal Parts We Keep In Stock
We keep over 5000 small appliance repair parts in stock at our Wichita warehouse so that we can make same-day repairs for many of our customers. We know how disruptive a broken appliance can be and we work hard to get things back to normal for you as soon as possible.
Replacement Parts available.
Call A Garbage Disposal Repair Company You Can Trust
At Rick's Appliance Service we bring more than 57 years of experience to each job, and a true dedication to helping our customers with cost-effective small appliance repairs they can rely on.
If your garbage disposal isn't working right, don't hesitate to reach out. We're standing by and eager to learn more about how we can help. Call us at 316-265-2866 in the Wichita area to schedule your garbage disposal repair or replacement.
316-265-2866
Common Garbage Disposal Issues We Repair
Our experienced technicians can troubleshoot and discover the cause of your issues quickly and efficiently. We have decades of experience working with a wide range of makes, models and brands. From simple fixes to complex issues, we've got you covered.
If you are seeing the following issues, then you should call our Wichita garbage disposal repair experts to help. We have been providing appliance repair since 1964.
316-265-2866
Wont Turn On
This could be as simple as a power issue or a safety switch being engaged when it shouldn't be. It could also be indicative of a jammed unit or burned out motor.
Jammed
This is a common occurrence and is often due to disposing of tough or fibrous food items such as cornhusks, or accidentally disposing of thick bones or kitchen utensils. NEVER try to un-jam a disposal on your own. The risk of injury is too high. Always have a professional clear the jam.
Disposal Drain Clog
The trap and drain line can become clogged. This is a simple repair our team can handle fast, using professional tools to safely remove any clogged areas.
Unusual or Loud Noises
Noises can be indicative of a stuck foreign object, a jam, loose mounting screws, worn lugs, dull blades, or broken flyweights.
Leaks
Leaking is often an indication of a broken, loose or worn rubber gasket or sink flange.